!.. This website and graphics developed by Keith Marang of Pixel Twister Web Design. email: keithmarang@yahoo.com >
Welcome to the Central Oklahoma Classic Chevy Club web site.
All types of classics and street rods are welcome in our group!!
Annual Christmas Party

Saturday December 16th. Meeting at 1:30 pm
Meeting at Braums Tri City to drive to Tracy and Irene Bugg's home by 2:00pm.


TBA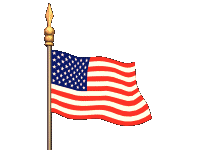 I pledge allegiance to the flag, of the United States of America, and to the republic for which it stands,
one nation, under God, indivisible with liberty and justice for all.
Last Update: November 9, 2017 - Meeting info, Newsletter
CONTACT US | SITE MAP | WEBMASTER
Site & graphics © 2015 Pixel Twister Web Design.
The following url's point to this site:
www.55-57chevys.com - www.coccc.com - www.classicchevyclub.com -www.classicchevy.info - www.okclassics.com - www.oklahomachevys.com - www.okchevys.com - www.autolinks.org