!- This web site designed and developed by Pixel Twister Web Design. Contact keithmarang@yahoo.com ->
Central Oklahoma Classic Chevy Club
A publication of the
Central Oklahoma Classic Chevy Club.
A not-for-profit corporation.
A chapter of Bow Tie Chevys
and Classic Chevy International.
July 2002
---
Hoopin' in up at Cruisin' OKC 2002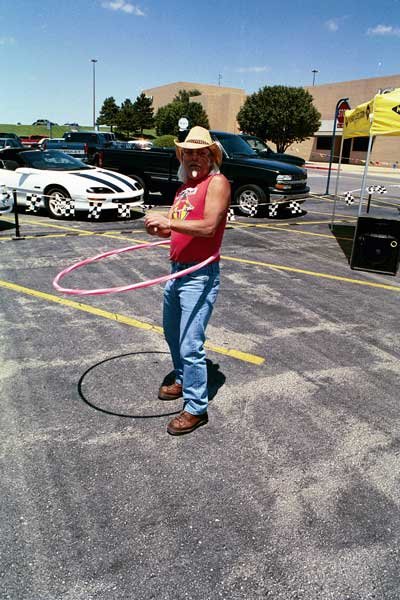 Dashboard Staff Photos
John Knowles had a great time with a Hula Hoop® at the Crossroads Venue
during Cruisin' OKC 2002.