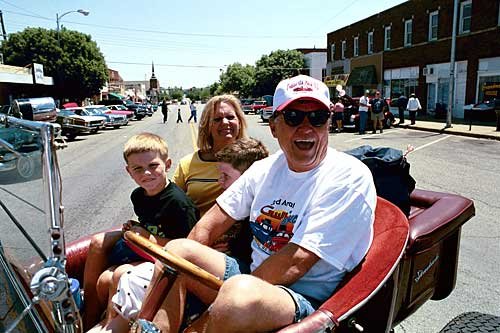 The success of a show can be measured in many ways. One is to count the smiles. As this picture attests the smiles were many at this year's event. The weather was perfect and just about everything worked like a well-oiled machine. Congratulations to all involved. Published in this edition are a few of the photos taken during the show.
Dashboard Photo
Kent Jones again provided the music at Crossroads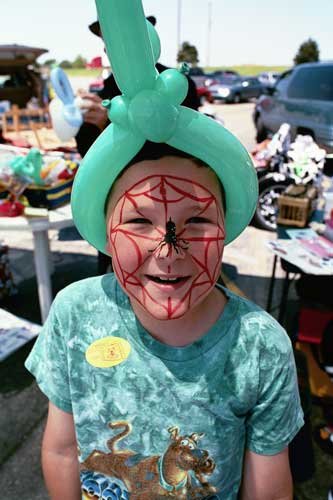 Dashboard Photo
Spiderman proved a popular theme at the Clown tent

Dashboard Photo
The winners proudly display their picture trophies

Dashboard Photo
Bingo proved to be a popular addition to the show.

Dashboard Photo
The clowns performed to the delight of young and old alike.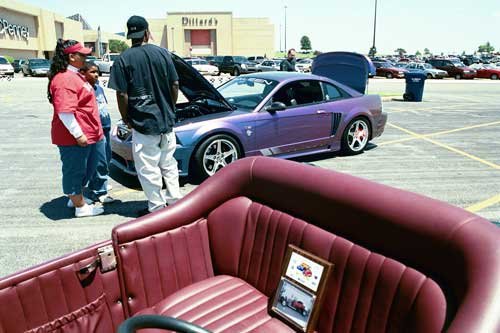 Dashboard Photo
This participant proudly displayed his picture plaque for all to see
Saturday during the show.

Dashboard Photo
A new event this year at Crossroads was a garage sale. It proved
successful and is worth doing again.
Dashboard Photos
Hydraulics were just on of the many attractions offered at Capitol Hill.
Wild gyrations were on display as owners put their cars through their
paces for the admiring crowd. This popular event is sure to be repeated
next year.


Dashboard Photos
Not only can the cars be made to jump (above) but the hydraulics can be
used to pose the cars in contorted positions. Many times cars will be
seen on the road in these wild positions.

Dashboard Photo
What well-known, died-in-the-wool Sooner fan was the victim of this
prank? Her initials are P.G.
Dashboard Photo
Mike and Carol Smith were driving home one day when another driver
decided to turn right from the left lane. Needless to say the result was
not good. His pride and joy is now in the capable hands of Larry Myers
and his new shop. We look forward to seeing Mike's Chevelle back on the
road. Carol and Mike are somewhat the worse for wear as both are hurting
somewhat but are recovering nicely so far.