!- This web site designed and developed by Pixel Twister Web Design. Contact keithmarang@yahoo.com ->
Central Oklahoma Classic Chevy Club
A publication of the
Central Oklahoma Classic Chevy Club.
A not-for-profit corporation.
A chapter of Bow Tie Chevys
and Classic Chevy International.
September 2000
---
Lake restaurant hosts COCCC dinner cruise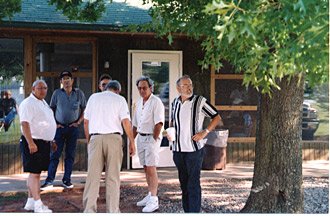 Photo by Dick Bahr
Now be honest. If you were a restaurant owner and saw this crew
headed your way wouldn't you rush to put up the closed sign?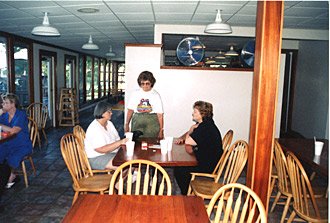 Photo by Dick Bahr


Club members had a good time at the Clear Bay Cafe during the July dinner cruise.




Photo by Dick Bahr



Return to Dashboard Index.