!- This web site designed and developed by Pixel Twister Web Design. Contact keithmarang@yahoo.com ->
Central Oklahoma Classic Chevy Club
A publication of the
Central Oklahoma Classic Chevy Club.
A not-for-profit corporation.
A chapter of Bow Tie Chevys
and Classic Chevy International.
August 2000
---
Tulsa hosts Bow Tie/Late Great convention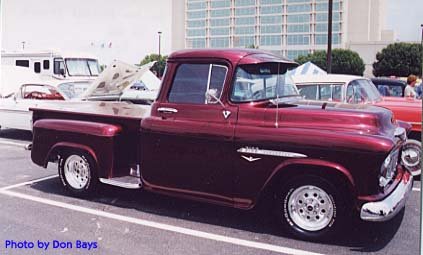 Photo by Martha Duerksen

Double Nickel lives
Longtime members may recall that Pete and Ernie Shnneman owned a beautiful 1955 Pickup lovingly nicknamed Double Nickel. Unfortunately the truck was destroyed in an accident on Interstate 70 in Colorado. A few years later Pete and the Classic Chevy family in Tulsa, and indeed the nation, lost Ernie to cancer. This year in Tulsa Pete debuted the new Double Nickel. Congratulations Pete.




This big block is all dressed up and has lots of power to go.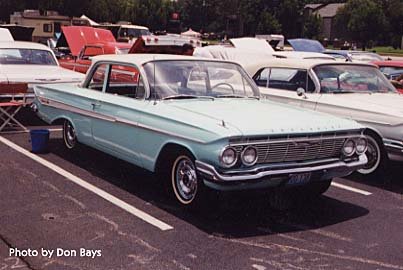 Tulsa club member Marsha Aikens proudly showed off this fresh 1961 Bubble Top.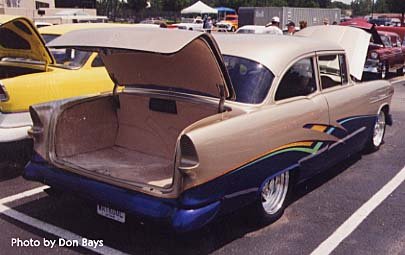 Now this is a fully dressed custom classic.
It is sure to turn heads on an afternoon cruise.




This modern mill does wonders to dress up the engine compartment of this classic.
Return to Dashboard Index.