!- This web site designed and developed by Pixel Twister Web Design. Contact keithmarang@yahoo.com ->
Central Oklahoma Classic Chevy Club
A publication of the
Central Oklahoma Classic Chevy Club.
A not-for-profit corporation.
A chapter of Bow Tie Chevys
and Classic Chevy International.
December 2002
---
More from Biloxi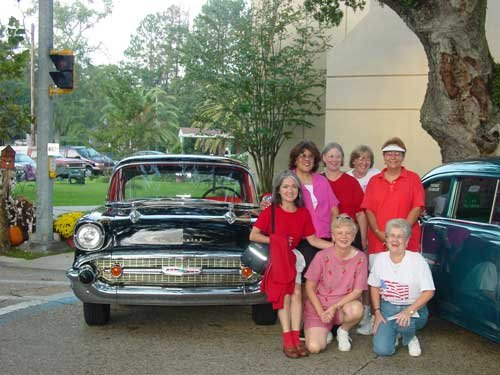 Above are a classic and some cuties. Clockwise from left, Cici Monroe, Gloria Escalera, Linda Reeds, Debbie Berger, Sherry Osborn, Peggy Buchanan and Kay Lynn Dragoo pose for a group shot during the
Crusin' the Coast event in Mississippi. Below, Rudy Escalera and John Dragoo show off their classics at a hotel/casino.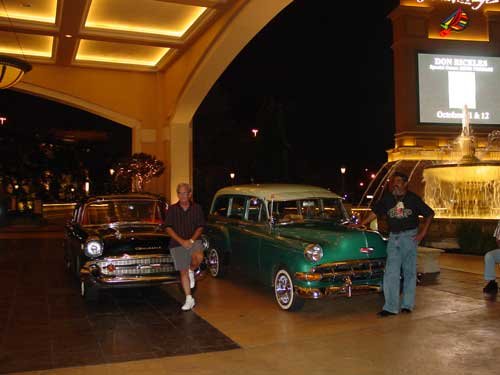 Photos courtesy of the Dragoos