Bricktown Ballpark Fund Raiser Car Show June 2013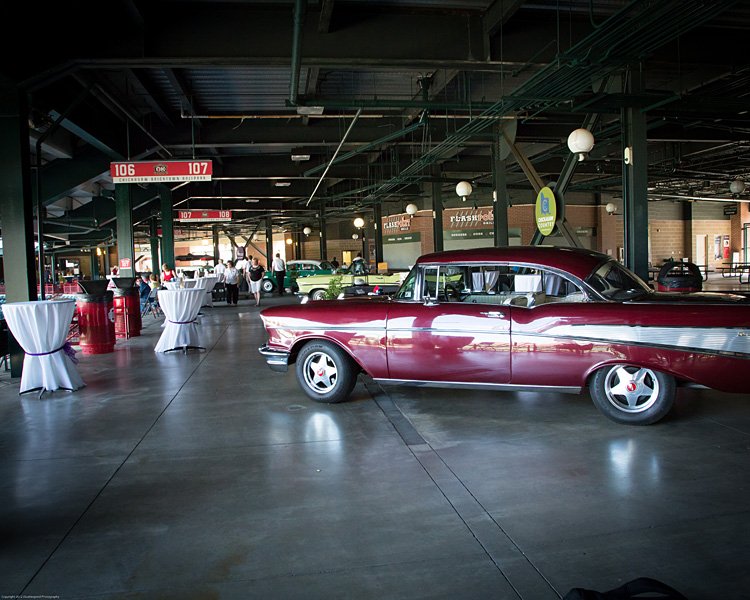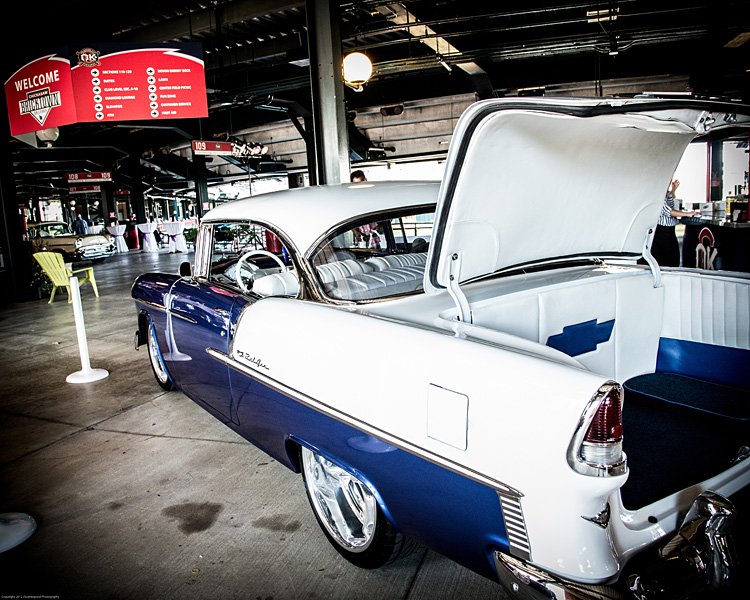 Ladies Choice…Russ Burke 1956 Chevy BelAir 2 door hardtop.
Russ purchased the car in 1977, while serving in the USAF stationed at Holloman AFB Alamogordo NM. It needed a lot of work at the time. He gave it a shot of grey primer, rebuilt the tired 265 V8 and drove her home to Boston MA. While working as a new car mechanic at an AMC Jeep dealership Russ had a friend paint it GM light and dark blue. After many job transfers, home moves and children college tuition bills a full mechanical and bodywork restoration was started August 2012. The paint and body work was done by Mike Finn at Midwest Classics and the mechanical performed by Larry Myers of Classic Chevy's R-US. It runs down the road powered by a SBC 350 Vortex, cooled by a Vintage Air A/C unit, Four wheel power disc brakes, Turbo 350 tranny and CCP power steering.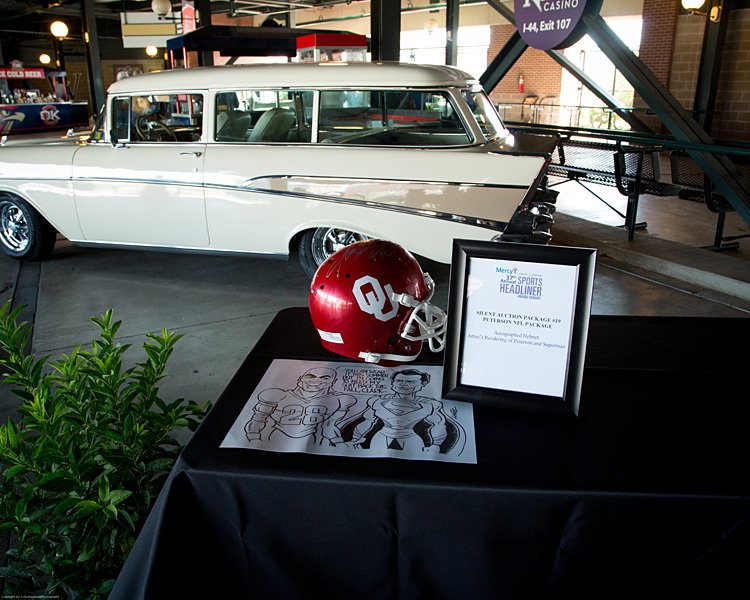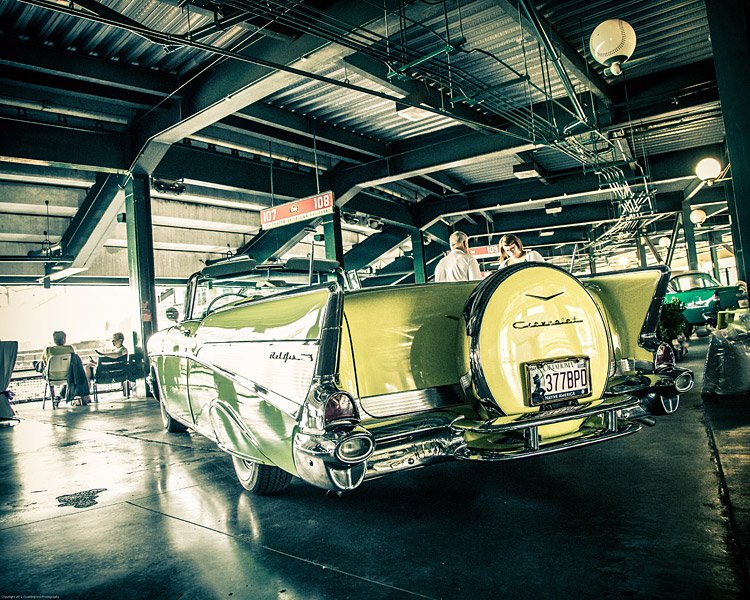 CONTACT US | SITE MAP | WEBMASTER
Site & graphics © 2014 Pixel Twister Web Design.
The following urls point to this site:
www.55-57chevys.com - www.coccc.com - www.classicchevyclub.com -www.classicchevy.info - www.okclassics.com - www.oklahomachevys.com - www.okchevys.com - www.autolinks.org